Note: this was originally posted on my other blog and has been re-posted here for posterity.
In my experience a Bulgarian Christmas is family, food, and snow — all in large portions. To be fair, minus the snow, that pretty much describes any time of year in Bulgaria! Allow me to elaborate (and share a few specifics)…
Food
For the purposes of this list family and food are one in the same; recipes and traditions about food are passed down from generation to generation, and food is enjoyed together.
Apparently, according to traditions in Eastern Orthodox Christianity, people are supposed to forgo animal products like meat, eggs, milk, cheese, etc for forty days before Christmas. In practice (and probably more so in urban areas) it seems like people generally only do this on Christmas eve.
On Christmas Eve we had a rather plain-looking loaf of bread, baked with only wheat, water, and yeast. At the time I remember it being delicious, but it obviously pales in comparison to the Christmas Day loaf on the right which was baked with eggs, milk, and butter.
Other favorites of mine were pickled red peppers, pumpkin banitsa, and walnut baklava. All meals were accompanied by home-made wine (of which I was told there were 200 liters in storage!). It shouldn't come as a surprise that my salad-only diet starts today!
A Not-So-Snowy Christmas?
Much to my surprise, there was no snow when I arrived in Sofia a few days before Christmas. Quite the contrary! The sun was generally out and during the day it was uncharacteristically nice to walk around, have coffee, etc.
After Christmas we went into the mountains to ski and snowboard and there was no snow there either; the trees and grass around our cabin in Borovets were green and the roads were all clean and tidy. Surely this isn't Bulgaria in winter?!
… and just like that the cabin (and indeed the entire country) was covered in snow. After an afternoon on the slopes and an evening lounging around the cabin, we peeked outside and found several inches of snow covering everything in sight! Quite a transformation…
Snowboarding Above the Clouds
As terrifying as it was driving on the slender, freshly-snowed-upon-and-then-melted mountain roads, I was glad "winter" had arrived. The next morning it was like the slopes had been reborn. Fresh powder — and more falling from the sky!
The Yastrebets gondola takes you 2,300 meters up into the Rila mountains, and when the visibility is good you can see the clouds underneath which Borovets and Sofia are sitting — from above! It's spectacular (and sidetracking!) to navigate the slopes with such a view.
When Are You Going to Bulgaria?
Bulgaria is beautiful, the food is delicious, and it's cheap! It was even named one of the top ten countries to visit in 2014 by Rough Guides.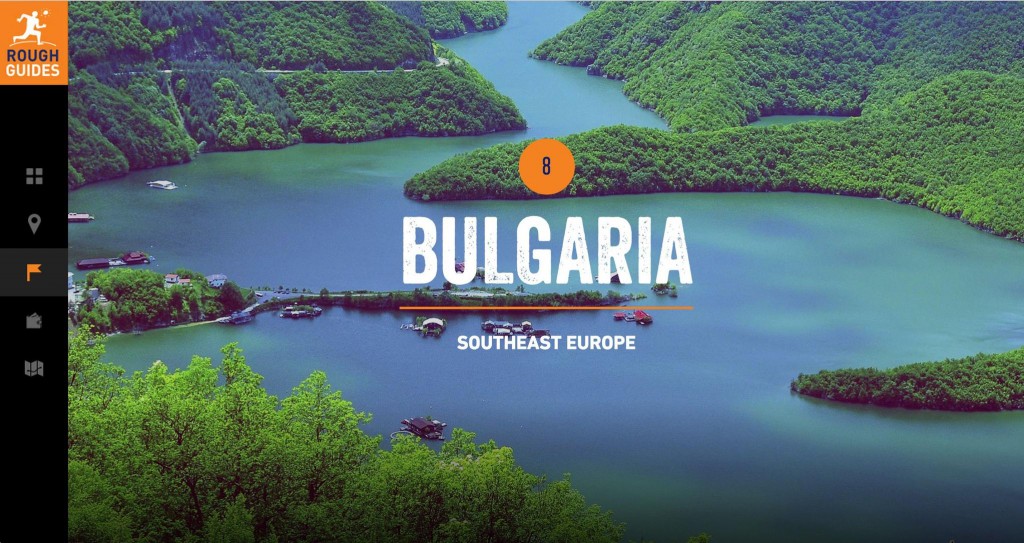 So, when are you going to Bulgaria?