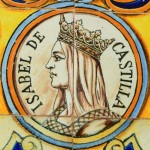 In 1469 Isabella I of Castile married Ferdinand II of Aragon and set into motion a fascinating chain of events. Their marriage brought together two of the largest kingdoms on the Iberian Peninsula and this unification is seen as the basis for "Spain" as we know it today. The "Catholic Monarchs," a title bestowed on them by Pope Alexander VI in 1494, initiated the Spanish Inquisition, defeated the last Muslim empire in Western Europe, and authorized the expedition of Christopher Columbus to the New World. Reverence — or at least reference — to these two figures is seen repeatedly in cathedrals, statues, parks, and street names, etc all over Spain.
There is more to Spain than bricks and the stories they tell, but I'll leave that to Lonely Planet et al. Here are a few of my highlights from ten days of driving around Madrid and south-western Spain.
Granada
Don't let Granada's cafés, old churches, and small, winding streets, fool you — it only looks like a typical Spanish city. It was here, in 1492, that forces loyal to Isabella and Ferdinand overcame the Emirate of Granada, ending 700 years of Muslim occupation of the Iberian Peninsula and thus completing the Reconquista.
Perched on a hilltop overlooking the city lies an enduring reminder of Granada's past: Alhambra, the large, ninth-century palace complex originally built as a fortress by Muslim invaders from North Africa.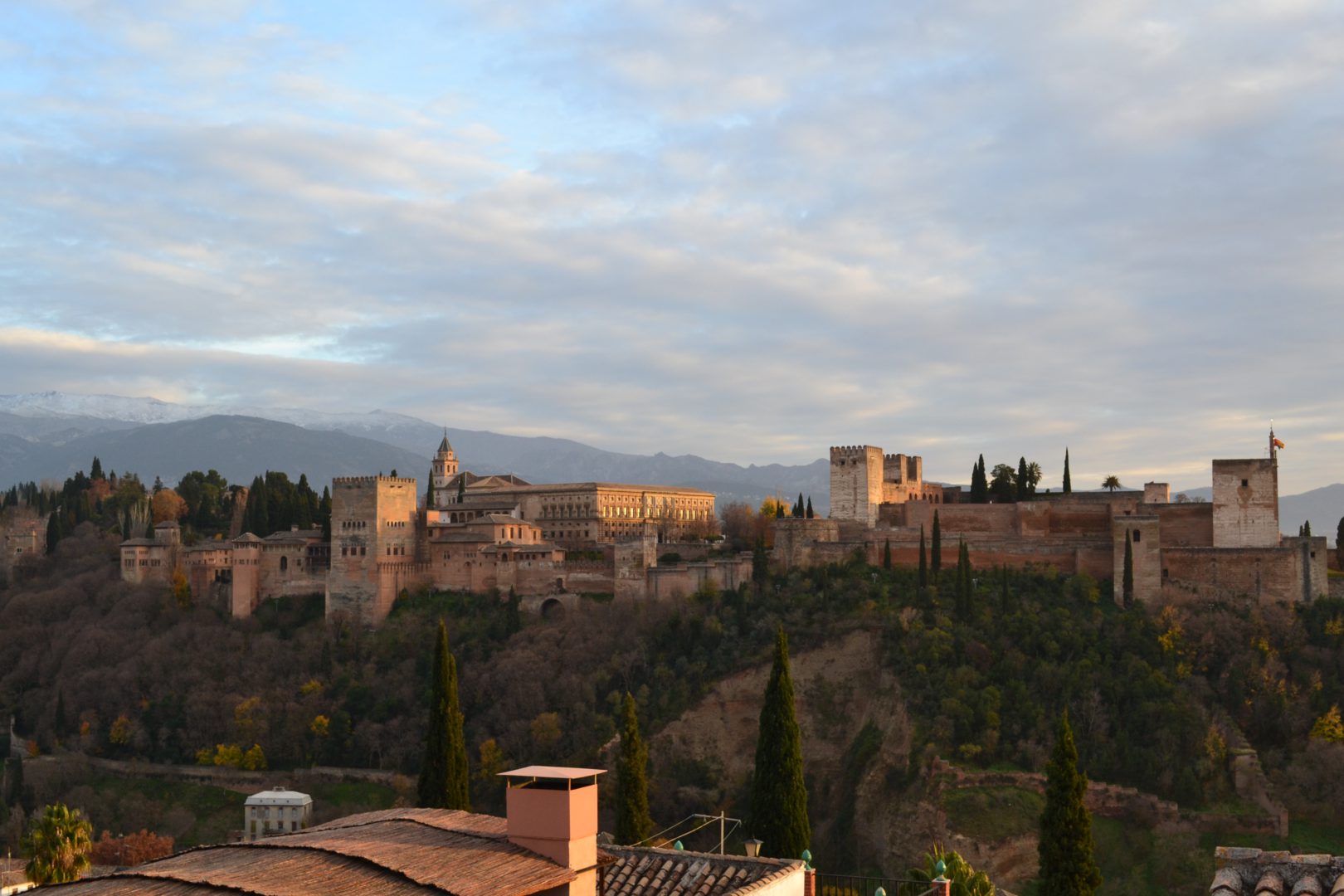 Soon after their victory in the ten-year Granada War, the Catholic Monarchs would sign the Alhambra Decree, which ordered all Jews in Spain to either convert to Christianity or leave Spain. Later, Christopher Columbus would visit the monarchs during their stay at the palace to ask for permission and funds to explore the new world, ushering in the era of Spanish and Portuguese global dominance.
It would be impossible to tell the story of how Spain became Spain without mentioning Granada.
Sevilla
One of the city guidebooks in our accommodation recommended "getting lost" in Sevilla. My favorite find after aimlessly wandering around the small, winding streets was the Plaza de España. This huge plaza, built for the 1929 world's fair, is beautiful during the day as well as at night.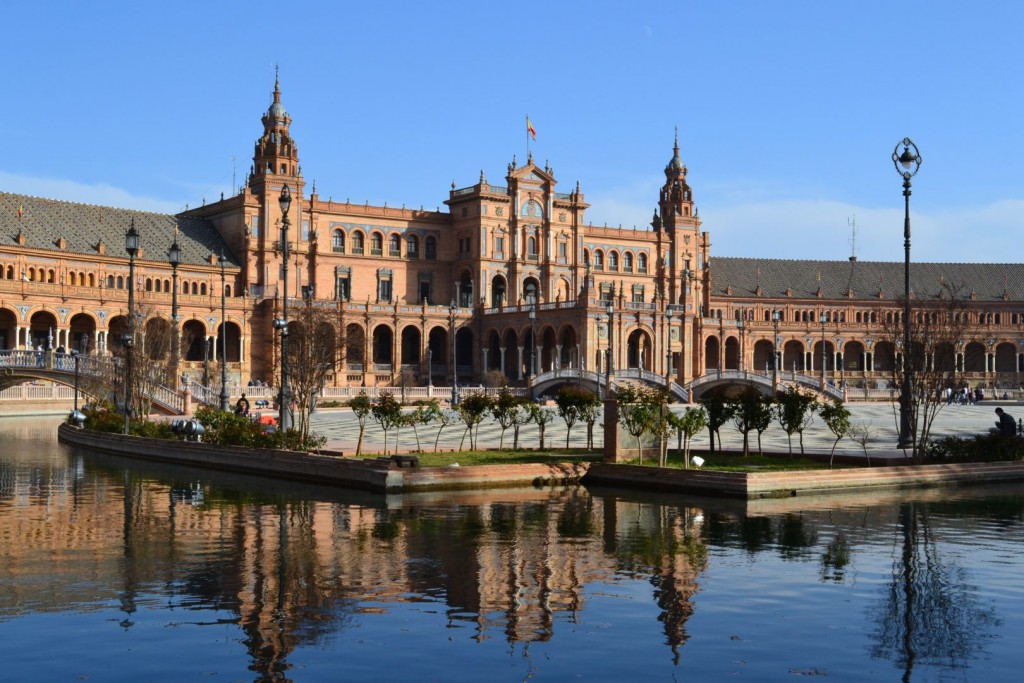 There is so much to see in Sevilla. I recommend staying within one kilometer of the Sevilla Cathedral and then trying to find it on foot.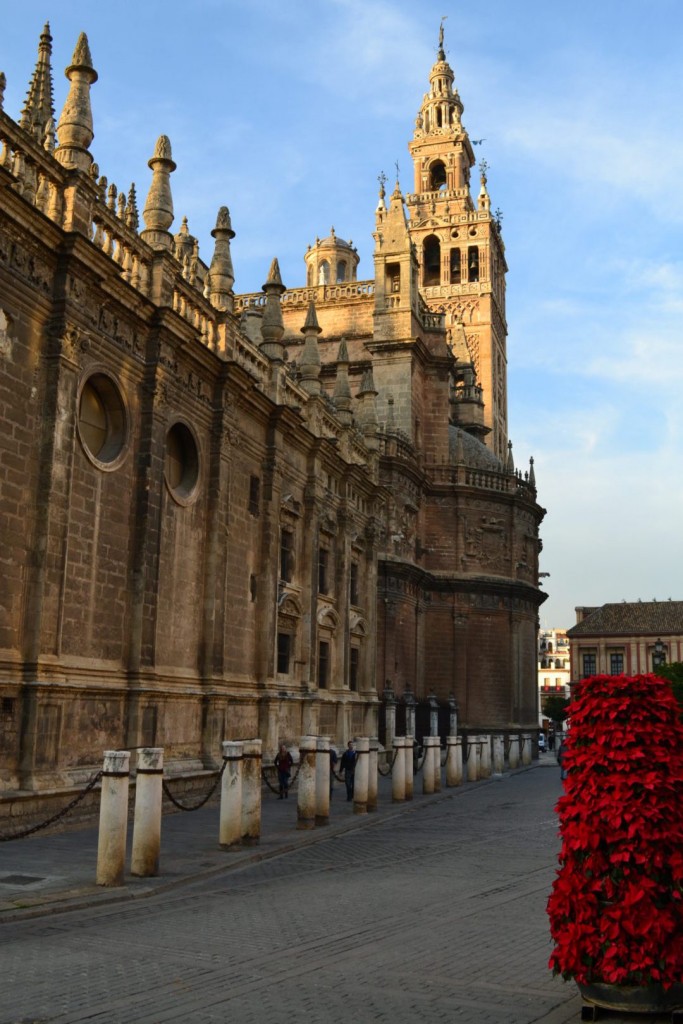 You will surely get lost, but on the way you will stumble upon cafés, restaurants, monuments, parks, and so much more.
Cádiz
There is something magical about the light in the small coastal town of Cádiz — to say it is "divine" seems apropos.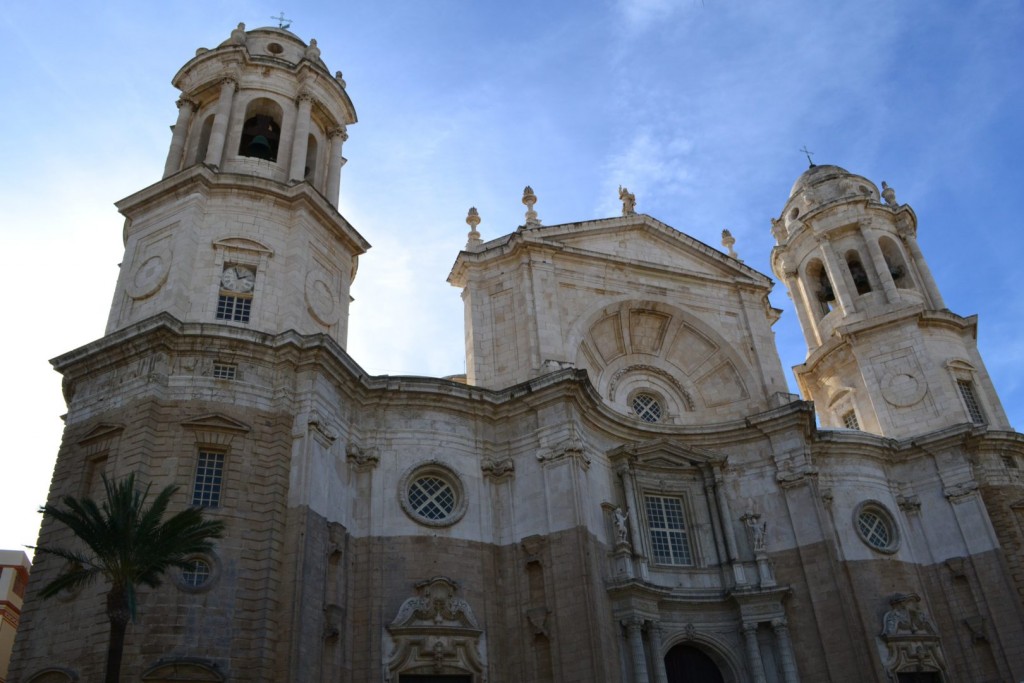 The blue sky, wispy clouds, and white stone bricks look absolutely remarkable at the Cádiz Cathedral (keep in mind that this is "winter" in the northern hemisphere).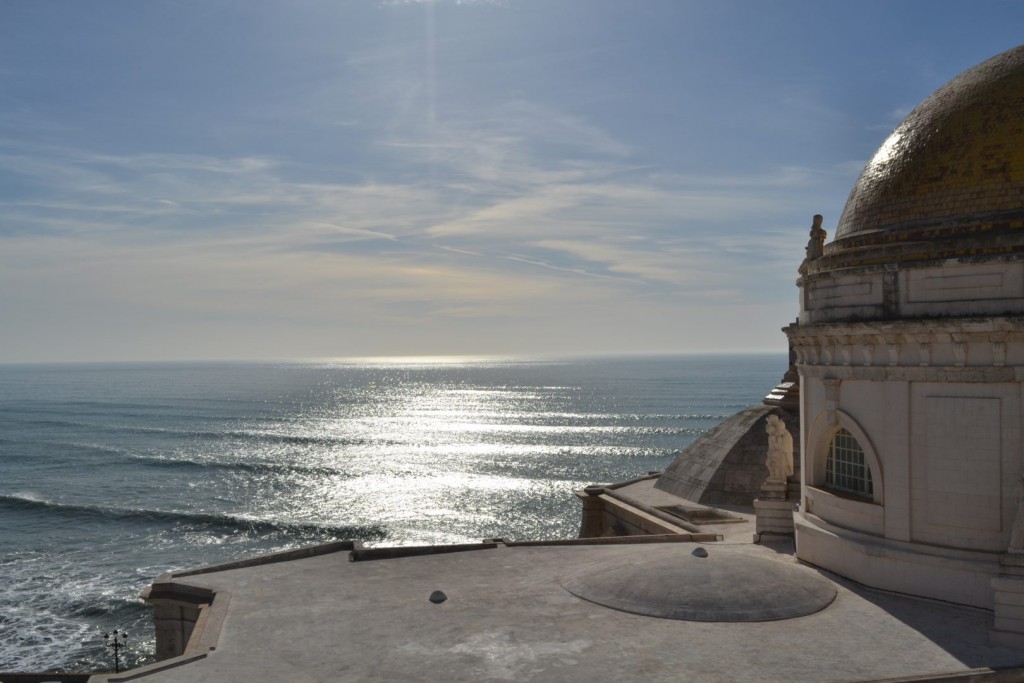 I should give a special mention to the nearby town of Vejer de la Frontera, where we stayed in a dodgy AirBNB for a few nights. This sunset made it all worth it.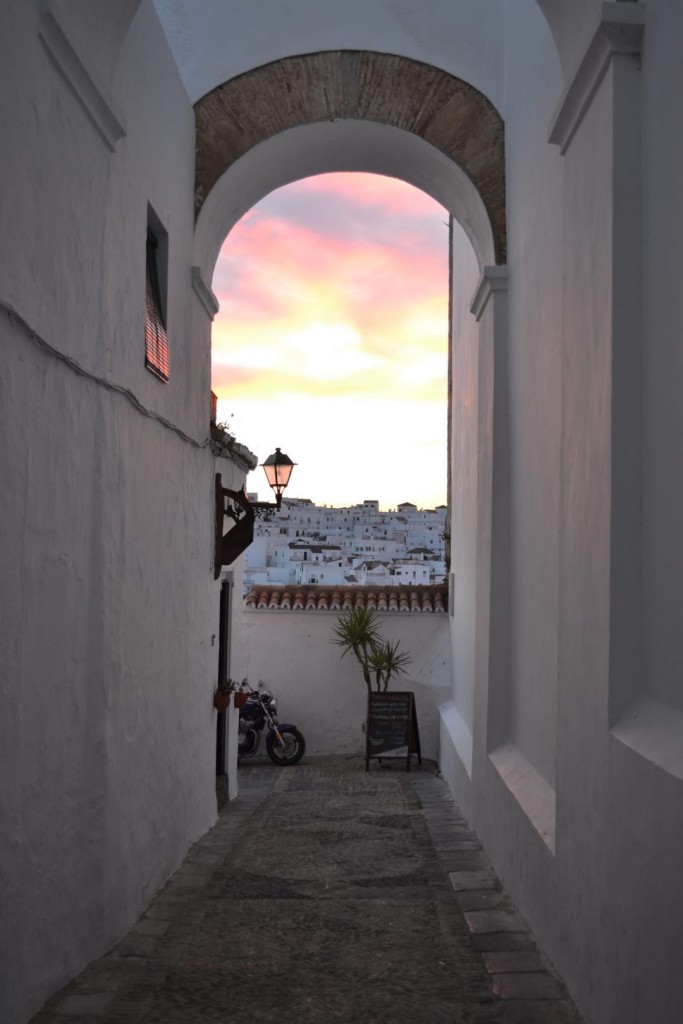 Pop by the Meson Juderia restaurant for some of the best food and wine you've ever had.
Other Impressions
As much as I loved Spain, there were a few things that bewildered me. For example, I didn't expect that communicating in English would be such a problem, but we had a lot of trouble communicating in restaurants and especially with our AirBNB hosts.
This one might come as a shock, but I'm still really not sure what the big deal is about tapas — a bunch of small appetizers cooked the night before, reheated, and served from a café bar on the street? I think being born and raised in Southern California, and spending holidays in Mexico, I expected Spanish food to be closer to Tex-Mex or at least tacos! Maybe you'll have better luck than me.
Lastly, maybe it's just me, but there's something about being on vacation and wanting to sit at a nice, warm coffee shop munching a pastry and listening to the sounds of the espresso machine. In my experience this is almost impossible in Spain, as the words "café" and "desayunos" (breakfast) are almost always accompanied by the word "bar." Furthermore, these establishments are dimly lit and have beer on tap at the counter (often with bar stools). When possible, we opted to buy pastries at a grocery store and eat them in our warm, cozy AirBNB!
I loved Spain, but I'm not in love with it.