Yesterday I met Zachary Karabashliev, the talented Bulgarian author, at a book launch event in Sofia. His 2008 novel 18% Gray is set in San Diego, California and follows the story of a fictional young Bulgarian couple named Zachary and Stella. As a born and bred San Diegan married to a Bulgarian named Stella I just had to meet him and have a laugh about how random it all was.
And laugh we did—all the way onto the stage during the live stream of the event!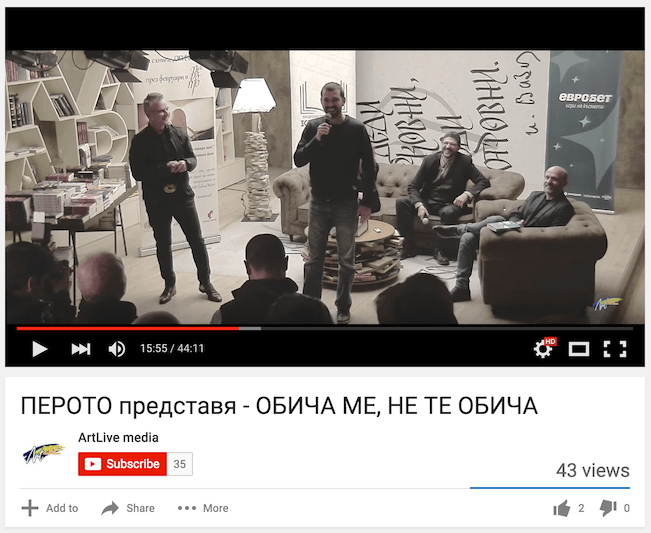 Accidental foray into public speaking in Bulgaria: ✓
Attention, Up-and-Coming Bulgarian Writers
After about five words of elementary Bulgarian, I told the audience it was fun reading about my native Southern California in Zachary's words. I encouraged up-and-coming Bulgarian writers to keep writing, and to translate their books into other languages as well so more people could appreciate their work. In the case of 18% Gray I enjoyed it so much that I bought several copies and gave them to family in the US and friends in Kenya.
They laughed, I laughed, and then it was over. After the event you can be damn sure I got a picture with him, though!
If you ever want to grab a cup of coffee and chat about surfing, burritos, and банички just let me know, Zachary!